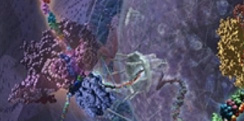 RNA-Seq (Transcriptome) is used for transcriptome quantification and structural analysis. The transcriptome analysis lays the foundation for gene structure and function research. RNA-Seq delivers unbiased transcriptome information for basic and medical research, pharmacogenomics research, and drug discovery and development.
Benefits:
BGI's extensive bioinformatics analysis expertise for RNA-Seq data
Breadth of BGI's experience in sequencing diverse species (de novo and with reference genome)
BGI's rapid turnaround time leads to faster publication and reduced R&D cost
RNA-Seq, unlike microarrays, does not require prior knowledge of the genome and therefore offers the following advantages:

Discover novel transcripts
Identify alternative splicing
Study transcriptome polymorphisms
Examine gene fusion events
Customer Testimonials:
"As the principal investigator on two sequencing projects that are pushing the state-of-the-art (viral discovery using metagenomic sequencing and phylogenomic analysis of 1000 plant species) I cannot expect everything to work on the first iteration but I do expect my sequencing provider to work together with me to correct whatever went wrong regardless of whose fault it was. BGI-Shenzhen does that admirably." Dr. Gane Ka-Shu Wong, Professor and iCORE Chair in Biosystems Informatics Department of Biological Sciences - University of Alberta
The 1000 Plants de novo Transcriptomes Project
The 1000 plants de novo Transcriptomes Project plans to use new generation technology to de novo sequence and assemble the transcripts of 1,000 plants. This is an initiative project funded by the government of Alberta. BGI is one of the major participants of the 1000 Plants Initiative. BGI initially seeks to increase the number of plant species for which transcript sequence information is publicly available and to learn about their biology and evolutionary history. In later phases, the initiative might focus on commercial applications of the results. Fewer than 100 plant genomes have been characterized by sequencing so far, even at the EST level, judged by data submitted to GenBank. This project will greatly expand the knowledge of plant biodiversity.
Deep RNA Sequencing at Single Base-Pair Resolution Reveals High Complexity of the Rice Transcriptome. Genome Research 2010:646-654.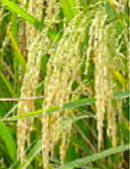 RNA sequencing enabled the detection of transcripts expressed at an extremely low level. The results suggest that transcriptional regulation in rice is vastly more complex than previously believed.
Bioinformatics:
BGI provides two types of bioinformatics analyses: de novo and transcriptome resequencing.
de novo Transcriptome Assembly
Unigene function annotation
Unigene GO classification
Unigene differential expression analysis
Protein coding region prediction (CDS)
GO classification
Pathway enrichment analysis
Transcriptome Resequencing
Differential gene expression analysis
Fusion gene detection
Refinement of gene structures
Identification of alternative spliced transcripts
Predication of novel transcripts
SNP analysis
Sample Requirements:
For the total RNA samples you will provide us:
Purity: OD260/280=1.8-2.2, OD260/230≥2.0
Animal and plant samples: RNA 28S:18S > 1.0, RIN ≥7.0
Prokaryote samples: RNA 23S:16S=1.2~2.2, RIN ≥6.0.We strongly recommend integrated total RNA samples treated with DNase. Protein contamination should be avoided during RNA isolation.
Prokaryote samples: concentration ≥500 ng/μl.
Plant samples: no less than 20ug total RNA
Animal samples: more than 10ug total RNA is necessary.
For Mouse samples: we can start library preparation from 5ug total RNA.