Databases
In the spirit of open-access data sourcing for researchers and to increase understanding and availability of the massive amount of data BGI has generated, we have set up sites for project introduction, genome browsing, data downloading and related issues. We also provide services on typical genome analysis and accessing of relevant tools.
Representative databases available from BGI:
Panda Genome Database: http://panda.genomics.org.cn/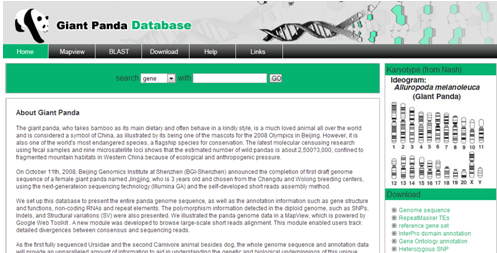 Silk Database: http://silkworm.genomics.org.cn/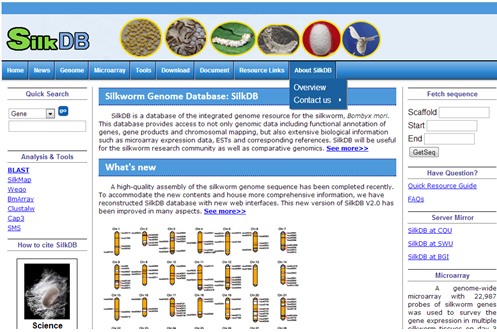 Pepper Genome Database: http://peppersequence.genomics.cn/page/species/index.jsp
Cucumber Genome Database: http://cucumber.genomics.org.cn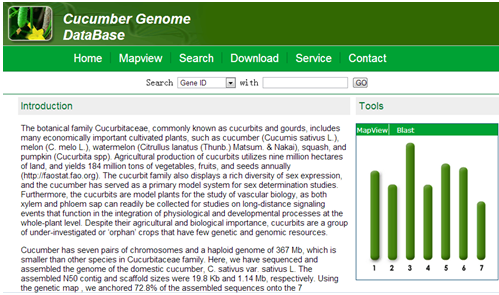 Yan Huang – The First Asian Diploid Genome: http://yh.genomics.org.cn/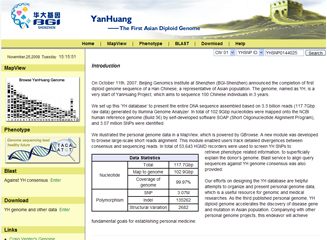 Rice genomics: http://rice.genomics.org.cn/rice/index2.jsp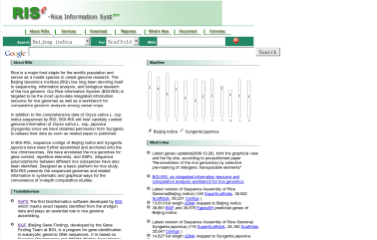 Chicken database: http://chicken.genomics.org.cn/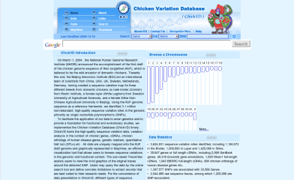 BGI-GaP
With the promise of generating the panorama of mutations in any given disease, BGI-GaP (BGI Gene and Phenotype) is developed to integrate the data from 35 public and BGI's proprietory genotype-phenotype databases. So far, BGI-GaP has included 16,307 human genes, 221,107 mutations, 14,400 diseases and 102,762 related literatures.
PVFD
In addition to BGI-GaP, BGI has developed another database, PVFD (Population Variation Frequency Database), which describes variation frequency among and within human populations. This database contains the variation frequency on almost all the SNPs in the human genome as well as their corresponding phenotypes. PVFD is highly valuable in identifying real disease-causing mutations among hundreds of candidates, and thus, it is an invaluable tool for clinical sequencing.