Support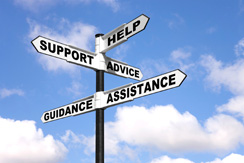 BGI Americas offers unparalleled support to our clients to ensure the best possible outcome for your research project. Whether your need is for scientific, technical or project management support, our team is there to work with you*. Our staff of highly qualified Ph.D.-level scientists, technologists and over 1,000 bioinformaticians is available to promptly respond to your needs. Additionally, we continue to add to our growing support staff team in the United States to facilitate and enable even better communication for our clients in the Americas, and to ensure the availability of support when you need it. Your satisfaction and success is our goal, and we are committed to helping you achieve your goals by providing high quality data, rapid turn-around and premier support in a timely manner.
To learn more about sample requirements, including where to ship, how to ship and how much material is required, please see our Sample Requirements and Shipping pages. For more information, please visit our Frequently Asked Questions page.
Or, please Contact Us and we will be happy to answer your questions about how BGI-Americas can help you achieve your research objectives.
*"BGI has done more than just providing regular NGS services; they also provide unparalleled support with dedicated teams assigned to work with us. I am extremely satisfied with our working relationship with BGI."  Dr. Eric Lin, Chairman of the Board, Otogenetics Corporation
*"…BGI provides a world-class service and we will continue our project with their help…" Dr. Marcelo Menossi, University of Campinas