Genotyping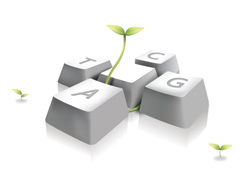 Sequencing is a powerful tool for known and novel SNP detection. For known SNPs, genotyping offers a cost-effective way to validate and screen a large number of samples. BGI provides genotyping services using the Illumina BeadArray technology and high density BeadChips, for their high throughput and short turnaround time. Furthermore, we combine genotyping and next generation sequencing technology to identify both common and rare variants by the next generation GWAS strategy.
In addition, many types of plant, and animal genotyping chips are available such as porcine, bovine, ovine, canine, equine, and maize. Moreover, customized chips can be designed upon request.
Sequenom MassARRAY verification system is a moderate-throughput SNP genotyping technology, with flexible experimental design and high accuracy. It's suitable for verifying whole genome sequencing results and the possible existence of SNP sites. Use of MassARRAY system, which is ideal for analyzing tens to hundreds of SNPs in mass samples, offers a quick and cost-effective approach to drug target validation. BGI has extensive experiences for Sequenom MassARRAY genotyping. So far, BGI has genotyped more than 45000 samples using the MassARRAY platform and over half of them are clinical samples.