BGI Luncheon Workshop at ASHG 2013

Join the

 BGI

 

Luncheon Workshop at ASHG
In the emerging era of personalized, genomics-driven medicine, major pharmaceutical companies and leading research institutes are relying on next-gen sequencing technologies and analytical tools to enhance their human disease research and drug development programs. At this workshop you will hear from renowned genomics leaders from around the world applying BGI's state-of-the-art trans-omic technologies and bioinformatics tools to advance the role of genetic research in achieving targeted therapeutic breakthroughs.
   Thursday, October 24, 2013, 12:30 pm – 2:00 pm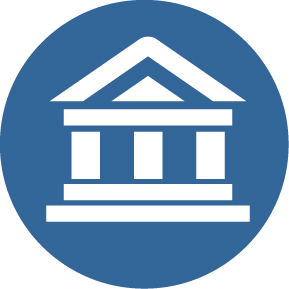 Boston Convention and Exhibition Center, Room 102AB, Level 1
Speakers:
12:30 pm

Title: Work Together, Succeed Together

Huanming Yang, Ph.D., Chairman and Professor, BGI
Dr. Huanming Yang is a globally recognized leader in genetic and genomic research. In 1999, he founded BGI, currently the largest genomics organization in the world. Two year later, Dr. Yang was named to the International Research Panel, a subcommittee of the US Presidential Commission for the Study of Bioethical Issues, and received the Chen Award for Distinguished Academic Achievement by Human Genome Organization. Previous awards include Research Leader of the Year by Scientific American in 2002 and Award in Biology by the Third World Academy of Sciences in 2006.

12:50 pm

Title: Human Genetics to Validate Therapeutic Targets

Robert M. Plenge, MD., Ph.D.  Vice President, Head of Genetics and Pharmacogenomics, Merck Research Laboratories
Prior to Merck, Robert served as Director of Genetics and Genomics at Brigham and Women's Hospital, Assistant Professor of Medicine at Harvard Medical School, and Associate Member of the Broad Institute of MIT and Harvard. His research focuses on genomic aspects of immune-mediated human diseases, with particular attention to rheumatoid arthritis (RA). His research has contributed to the discovery of >50 RA risk loci, with publications in the New England Journal of Medicine, Nature Genetics, amongst other top-tier journals.

1:10pm

Title: Genome Sequencing in Autism Spectrum Disorder

Stephen Scherer, PhD, DSc, FRSC, Director, McLaughlin Centre & The Centre for Applied Genomics, Hospital for Sick Children & University of Toronto
Dr. Scherer holds the GlaxoSmithKline-Canadian Institutes of Health Research Endowed Chair in Genetics and Genomics at The Hospital for Sick Children and University of Toronto. His team co-discovered copy number variation (CNV) and identified the contribution of CNV to the aetiology of autism and many other disorders. His work is documented in >350 publications and patents and he is the top 100 most-cited genetics scientists in the world. He is a distinguished Fellow of the Canadian Institute for Advanced Research, the American Association for the Advancement of Science, and the Royal Society of Canada.

1:30 pm

Title: Lessons from 500 Diagnostic Exomes and a Few Genomes 

Han G. Brunner, MD, PhD, Professor & Department Head, Human Genetics, University Medical Center St Radboud, Nijmegen the Netherlands; President, ESHG​
Dr. Brunner  is professor of medical genetics and head of the department of human genetics at the University Medical Center St Radboud in the Netherlands. He has served on numerous committees including Italian Telethon, the European Society of Human Genetics, where he is the current President, as well as the International Congress of Human Genetics. He received the prize of the Dutch Organization for Research of Neuromuscular diseases, and the Ben ter Haar prize of the Clinical Genetics Society of the Netherlands.
Lunch will be served to the first 200 attendees. Please note that there is no advance registration for this workshop. Spaces are limited, so please come early.
Please visit us at booth #739 & #741 for more information!
We look forward to seeing you!
BGI Americas Corporation
Tel: 617-500-2741